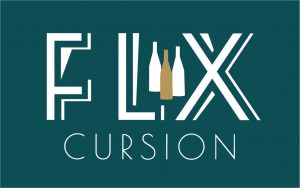 A "moveable feast" event organized by serious winegrowers in New York's Finger Lakes made its debut 21-23 July 2019 in and around Geneva, NY. The theme for this first edition is Riesling, reflecting not only that Riesling is the most planted vinifera variety in this region, but that Riesling Rendezvous, which would normally have occurred in this same time window, had been cancelled.  The event's full name was FLXcursion: An International Riesling Expo.  John Haeger was the moderator for one of three opening seminars on 22 July, known in the program as Limestone Lane.  It was designed to explore if and how limestone terroirs affect Riesling. Fellow panelists were Morton Hallgren of Ravines; Thijs Verschuuren, vineyard manager at Hermann J. Wiemer; Thera Clark, wine director at NYC's Beatrice Inn; and Mathias Mueller of Weingut Wittmann, domiciled at Westhofen, in Rheinhessen's Wonnegau, where Riesling is produced from four almost adjacent sites with varying intensities of limestone in and under their topsoils.
The panelist list and the list of tasted wines is found at  flxcursion.limestone.2019.list.panel
FLXcursion was designed and produced for members of the wine trade, but the Grand Tasting on 21 July was also accessible to the public.
A second edition of FLXcursion is being contemplated for 2021.