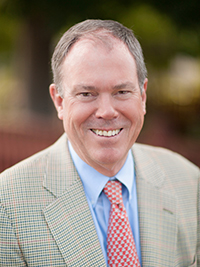 John Winthrop Haeger, has written about wine since 1986. His articles have appeared in Connoisseur, Wine & Spirits, Sunset and Saveur, in the San Francisco Chronicle, in Singapore-based Appetite, and in Japan's Wine Kingdom.
His first book about wine, North American Pinot Noir (University of California Press, 2004) was named Louis Roederer International Wine Book of the Year for 2005. The second, Pacific Pinot Noir: A Comprehensive Winery Guide for Consumers and Connoisseurs, was published in September 2008. Riesling Rediscovered: Bold, Bright, and Dry, was published in March 2016.
He is also an historian, educator and educational administrator. A Princeton University graduate with a doctorate in Chinese history from the University of California, Berkeley, where he developed a specialty in the history of the Sung Dynasty, he has taught at Pomona College, Linfield College and the University of California, San Diego, and worked for The Asia Foundation, the Research Libraries Group, the American Council of Learned Societies, and Stanford University.
His work on Sung history appeared primarily in the Journal of Asian Studies and in a conference volume (Crisis and Prosperity in Sung China) published in 1975. His interest in wine began in graduate school. He is a member of the Society of Wine Educators and a Fellow of the American Association of Wine Economists.