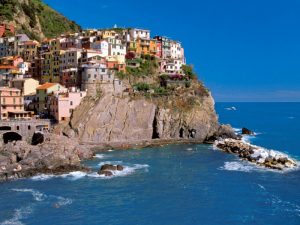 The crescent-shape strip of coastline between Ventimiglia and Livorno and the two large islands that mark the western boundary of the Tyrrhenian Sea are not often treated as a single region of any sort, but a decent argument could be made that the mainland and insular peoples and polities here were parts of a single cultural, commercial and linguistic web for most of twenty-two centuries.  There was intense interactivity between the mainland, Corsica and Sardinia – emigration, immigration, movements of plant material, trade of many sorts, and political ties – from at least the 8th to the 20th centuries. Traces of this activity remain plentiful today in surname structures, surviving spoken languages and dialects, elements of the built environment and documentary records.  And, arguably, in the distribution of wine grape varieties.
Only a vague sense of the "regional story" lies behind a small tasting of white wines from all of Liguria, coastal Tuscany, Corsica and Sardinia in November 2021.  The tasters were California Bay Area winemakers gathered at Thomas Fogarty Vineyards and Winery, and me; and none of the group was expert in any way about the region.  (In addition to the Ligurian/Tuscan, Corsican and Sardinian wines, there were also a few Sicilian wines in the tasting, but these are not reported in the tasting notes below.)  Inspired by two encyclopedic books by Ian d'Agata, Native Wine Grapes of Italy (2014) and Italy's Native Wine Grape Terroirs (2020), we tried to include as many "native" varieties as we could find represented with good examples available in the USA market, but no effort was invested to verify the "nativeness" these varieties, and some pedigrees are dubious. Happily, Italy is rich in "native" varieties, many of which have in common that they have been so neglected over long periods as to have become semi-extinct.  Growers in many regions have recently begun to pay them serious attention, not least because some may offer interesting options as all wine regions grapple with a warming planet.  D'Agata, an almost impossibly learned polymath, born of Italian parents in Canada, schooled in Rome before crossing the Atlantic for undergraduate and graduate work, was a pediatric gastroenterologist by profession even as he dove deeply into wine.  The dive was truly deep, filling virtually all the time that his profession permitted.  Native Wine Grapes, he explained to an interviewer, was "four years of writing and fifteen of research." His summaries of grape genetic research are tight-rope acts between the certitude of DNA profiles with respect to varietal parentage and what are now often called biotypes – two or more instances of a variety that look distinctly different and may also behave differently despite having originated from the same "birth event."
Across the region, Vermentino, sometimes called by paranyms, is by far the most planted white variety today, though it is not clear how long this has been the case. Vermentino occupies about 28 percent of the Sardinian vineyard, which supports more vineyard in toto than any other part of the region. In Corsica too, Vermentino it is the most planted white variety, but like Sardinia, Corsica supports more red grapes than white.  In Liguria and coastal Tuscany, the reverse is true: white grapes outnumber red roughly three-to-one, and Vermentino is by far the most planted variety of either color.  But Liguria is also Italy's second smallest wine region overall at just over 1500 hectares in vine, largely because the coastline is so rugged that only small plots here and there are arable and accessible.  Observers often assert that the two islands are warmer that the coastal littoral, which seems consistent with their preponderance of red grapes, but a counter-case has also been made that the islands, both quite large, behave more like small continents than islands, each supporting a multiplicity of mesoclimates.  Either way, the climatic differences between the mainland littoral and the islands involve mostly summer high temperatures.  So-called Mediterranean climate otherwise prevails across the region: warm summers and temperate winters, with most precipitation confined to winter months.  In any case, coherent region or not, notes on the wines we tasted follow: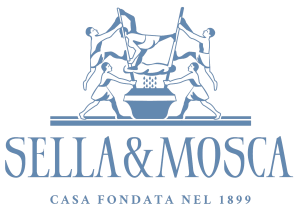 Alghero Torbato "Terre Bianche" 2018 (Sella & Mosca)   Sardinia
Nicely colored, grassy and pungent on the nose, then intensely fruity and herbal at mid-palate.  Some of the fruit seems tropical brightened with citrus; imagine papaya with a squeeze of lime.   Hints of botrytis lead to a perception of slight sweetness, though the wine reads dry overall.  Exceedingly tasty.  D'Agata (2014) cites this wine as evidence that Torbato, which he treats as aa Sardinian native, deserves more attention.
Portofino Bianco Çimixià "L'Antico" 2018 (Bisson)   Liguria
Lively with a bit of dissolved carbon dioxide when first opened.  Well-colored straw yellow. Ginger, preserved lemon and tarragon with overtones of pine needles at and beyond mid-palate.  Lean but still round, it finished bright and almost crisp, with some mineral salinity, and some heft on the finish. Many impressions of texture.  Unique and delicious.  Çimixà (also Scimiscià or Frate Pelato in other parts of Liguria, and Genovese (or Genovèse) in Corsica, is one of several nearly extinct white varieties said to have been rescued and repropagated by one Marco Baciagalupo, a Ligurian pastry chef, in the 1970s.  A compelling example of a variety with Ligurian origins that was almost certainly transported to Corsica during the many centuries when Corsica was governed by Genoa.
Cinque Terre Bianco "Marea" 2019  (Bisson)   Liguria
Pretty yellowish straw robe.  Lemony melon and pear with accents of freshly minced leafy herbs like mint and tarragon, but there are also threads of "wet stone" minerality.  Highly aromatic.  Hints of sake, miso and fermented rice.  At mid-palate this wine is lightly mouthcoating; toward the finish it seems to spawn parallel but separate threads of minerality and herbs. Structurally complex  Unique.  Subltle.  Said to be a cuvée that relies on Bosco (60%), Albarola (20%) and Vermentino (20%). Per D'Agata (2014) Bosco is almost certainly a Ligurian native widely used to give body to other local varieties.  If not native to the rocky cliffs of Cinque Terre, its specific origin is likely very nearby
Vermentino Bianco Colli di Luni "Vigne Basse"  2018 (Terenzuola)   Tuscany
Almost pale gold tint; aromas of candle wax and lime.  On the palate, this is a concerto of terpene expressions: notably citrus, citronella and mint. Long and lean with some nice grip at mid-palate and finish.  Very palate-pleasing and true to variety.
Vin de France Blanc "Cuvée Faustine" 2020 (Domaine Comte Abbatucci)   Corsica
A tasty, treble-clef wine with dried herbs, summer savory and green apple.  Long, round and zesty on the palate, but also very nicely woven and super floral. Presents as a polished and civilized cousin of muscat.  From 40-year old vines on granite.
"Erné" Vermentino Costa Toscana IGT 2020    Tuscany
A bright, sleek, and relatively intense wine redolent of menthol, thyme, rosemary and basil, with back palate expressions of bread dough.  An entire margherita pizza in a glass?  A very attractive, easy-drinking wine made in 2020 for the first time by Ivan Giuliani of Terenzuola.  Mostly non-estate fruit from the Tuscan side of the boundary between Tuscany and Liguria.
Palo Vermentino I Fiori DOC 2020    Sardinia
Red grapefruit on the nose, accented with bay laurel.  A slight creaminess at mid-palate fades toward the finish, which is juicy and appealing. Pala says this wine comes from a single vineyard called Is Crabilis.  Calcareous clay, 45 year-old vines.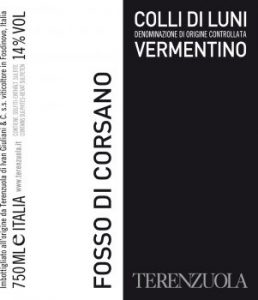 Vermentino Colli di Luni Fosso de Corsano 2018  (Terenzuola)    Tuscany
A bit deeper in color that Terenzuola's "Vigne Bassi" (see above).  Lush, intense and deeply flavored, with spicy highlights of ginger, white pepper, lime pith, lime peel and even yellow mustard seeds.  It oscillates between impressions of lightness and energy, but also hints of something quite different, deep and long, perhaps tinged with bit of botrytis, creating a momentary sensation of sweetness. From vines grown about 40 meters higher than those used for the Vigne Bassi wine.  Simply wonderful.  A+.
Portofino Bianco Bianchetta Genovese "U Pastine" 2019  (Bisson)    Liguria
A first whiff seems explosive, gum camphor first, then basil mortared into pesto, then some candied notes that seem to evoke taffy.  Then a second sip seems to reveal a salad of finely chopped herbs.  Take some time and U Pastine sheds its bold and assertive persona and becomes expressive of understatement and elegance: finely chiseled and finessed.  Pierluigi Lugano (see above), Bisson's proprietor and winemaker, has given particular attention to Ligurian varieties other than Vermentino.  To my palate, he has struck paydirt with Bianchetta Genovese, which shows here as a noble variety deserving vasty more attention.  A+.  According to the grape geneticists per D'Agata (2014), Bianchetta and Albarola are the same variety, but Lugano and other growers with experience insist that the two are distinct.
Sella & Mosca Vermentino di Gallura Superiore DOCG  "Monteoro" 2020    Sardinia
A hefty Vermintino from Sardinia warm northeast, this wine boasts great aromatics of tropical fruit and red berries, buttressed by herbs and flowers. There is some dusty creaminess at mid-palate, but the wine finishes with good energy, and some nice texture from four months of post-fermentation maceration on the full lees.
Domaine Jean-Baptiste Arena AOP Patrimonio  [Vin Blanc] Grotte di Sole 2017    Corsica
Pale straw yellow.  Robust attack, laced with Casaba melon, coconut, kiwi, yoghurt and lemon custard, plus treble clef notes of grapefruit pith and fresh tarragon. At mid-palate it is both tender and mouthfilling, and reflecting the warm site from which it comes. Quite lovely overall, but arguably atypical of Vermentino, which usually displays more terpenes.  Easy to imagine it with scallops.  According to the importer's tech sheet, this wine comes from 60-year old vines in a due south-facing site on clay-limestone soil.  When Antoine Arena retired from hands-on involvement with his estate in 2014, he divided the estate evenly among his three sons, who were made to agree among themselves the exact divisions within individual sites. Son Jean-Baptiste ended up interalia with one hectare of Grotte di Sole Vermentino and two of Nielluciu.
Domaine Yves Leccia  Biancu Gentile "L'Altru Biancu" Ile de Beauté IGP 2017    Corsica
Very pale yellow-straw; creamy, evoking savory custard on one moment, then dry, lemony and herbal the next.  There is a hint of white nectarine at mid-palate. A very substantial wine that is still refreshing, despite showing slightly off-dry.  Ample body; nicely built.  Biancu Gentile, said to have been near extinct a generation ago.   Biancu Gentile has been registered as variety 1336 by the VIVC, and a reference sample of it is held at the Domaine de Vassal (INRA), but no pedigree has been established.